U19G clinch title in top bracket of WAGS Tournament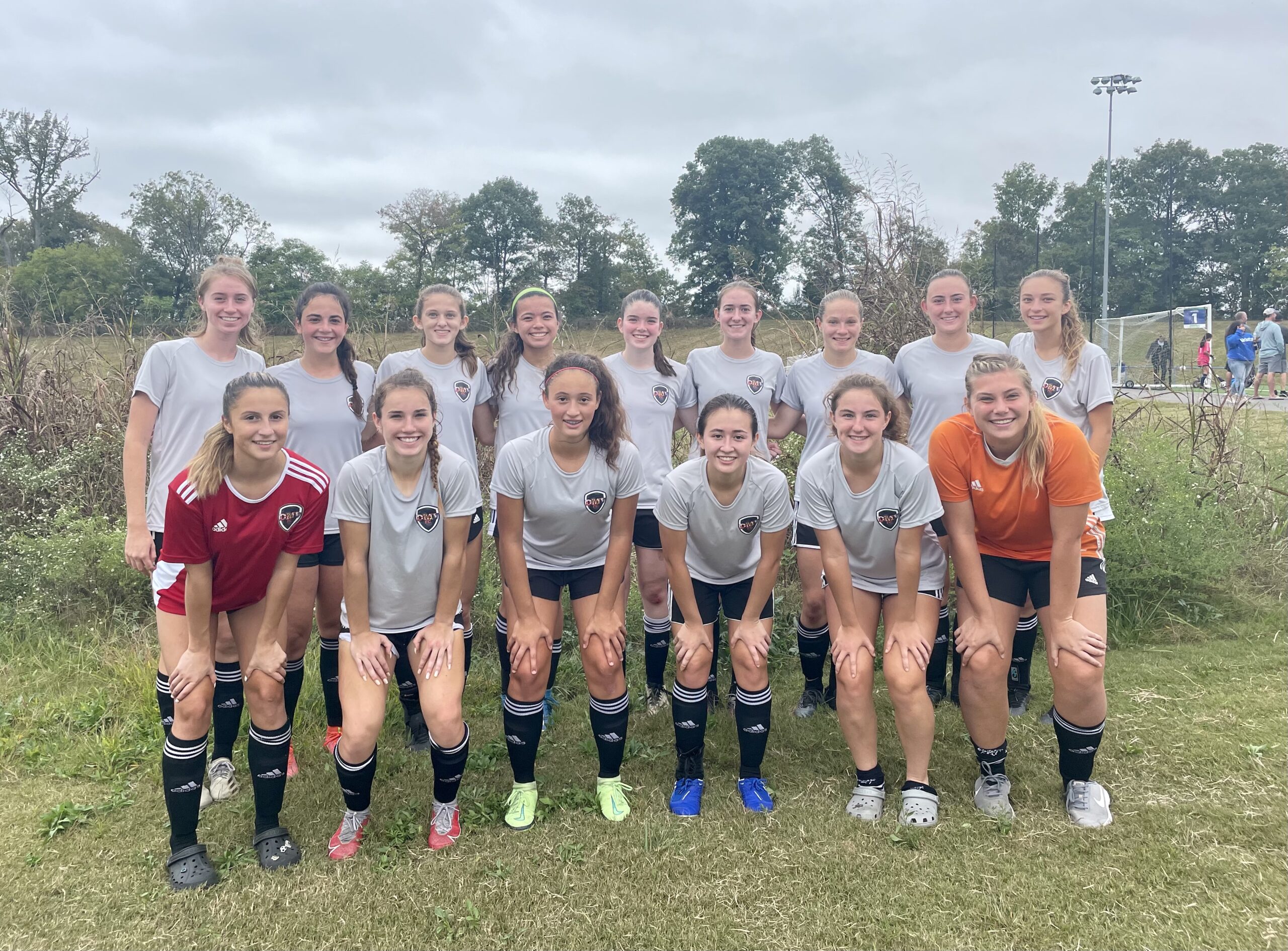 The 03G Blue Crush went undefeated this weekend across three tough games in the 2021 WAGS Tournament.
As part of the top bracket for the age group, they only conceded one goal against high-quality teams. Crush was one of three DMV FC teams that competed in top brackets.
In addition to Crush, five other DMV FC teams also played in WAGS this weekend with a combined record of 10-8-1 and a goal differential of +23. Included were the 03G White Hurricanes who shut out two of their three opponents and scored an impressive 7 goals, as well as the 08G Blue Eclipse who reached the semi-finals in the U14G age group.
Full results for the weekend are below:
| Team | Age Group | Record | GF | GA | Placement |
| --- | --- | --- | --- | --- | --- |
| DMV FC 03G Blue Crush | U19G | 3-0-0 | 6 | 1 | Group-1 |
| DMV FC 03G White Hurricanes | U19G | 2-1-0 | 7 | 2 | Group-3 |
| DMV FC 05G Blue Force | U17G | 1-2-0 | 5 | 7 | Group-3 |
| DMV FC 06G Blue | U16G | 2-1-0 | 7 | 1 | Group-2 |
| DMV FC 08G Blue Eclipse | U14G | 1-1-1 | 9 | 2 | Semi-Finalist |
| DMV FC 12G Blue | U10G | 1-2-0 | 9 | 7 | Group-3 |