Elite Talent Academy Partners with DMV FC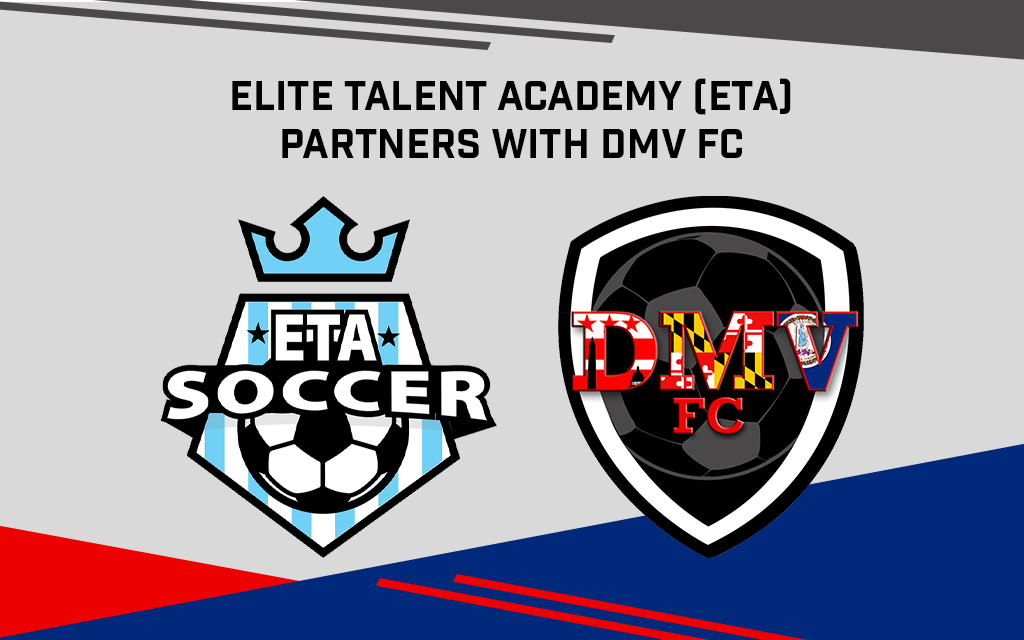 We are thrilled to announce that we will be partnering with Elite Talent Academy (ETA) in 2022!
In 2021 DMV FC launched as a new soccer club in Reston-Herndon, powered by the Total Futbol coaching staff. The club is focused on the development of athletes from the youngest stages to college-bound players. In the past year the organization has found great success within their inaugural year both excelling within the leagues and at the highest tournaments. DMV FC was proud to bring home two Virginia State Cup titles in its first calendar year with more expected to come in 2022.
As the organization has developed, we have been focused on the ongoing opportunities to grow within the local community. We are thrilled to announce that in 2022 we will be partnering with the Elite Talent Academy (ETA) in developing and supporting athletes throughout the community and continuing to share the coaching strategies that are a proven success. We will work collaboratively to identify talent and train and groom the travel level athletes for college as well as professional soccer, both domestically and abroad. Since 2017, ETA, powered and guided by both Elite Leadership Group (ELG) and the Europa Challenge sports management organizations, has placed 9 players into professional soccer teams & 11 college placements.
We look forward to an exciting spring and unifying the teams through excellence.