Fall 2022 Season in Review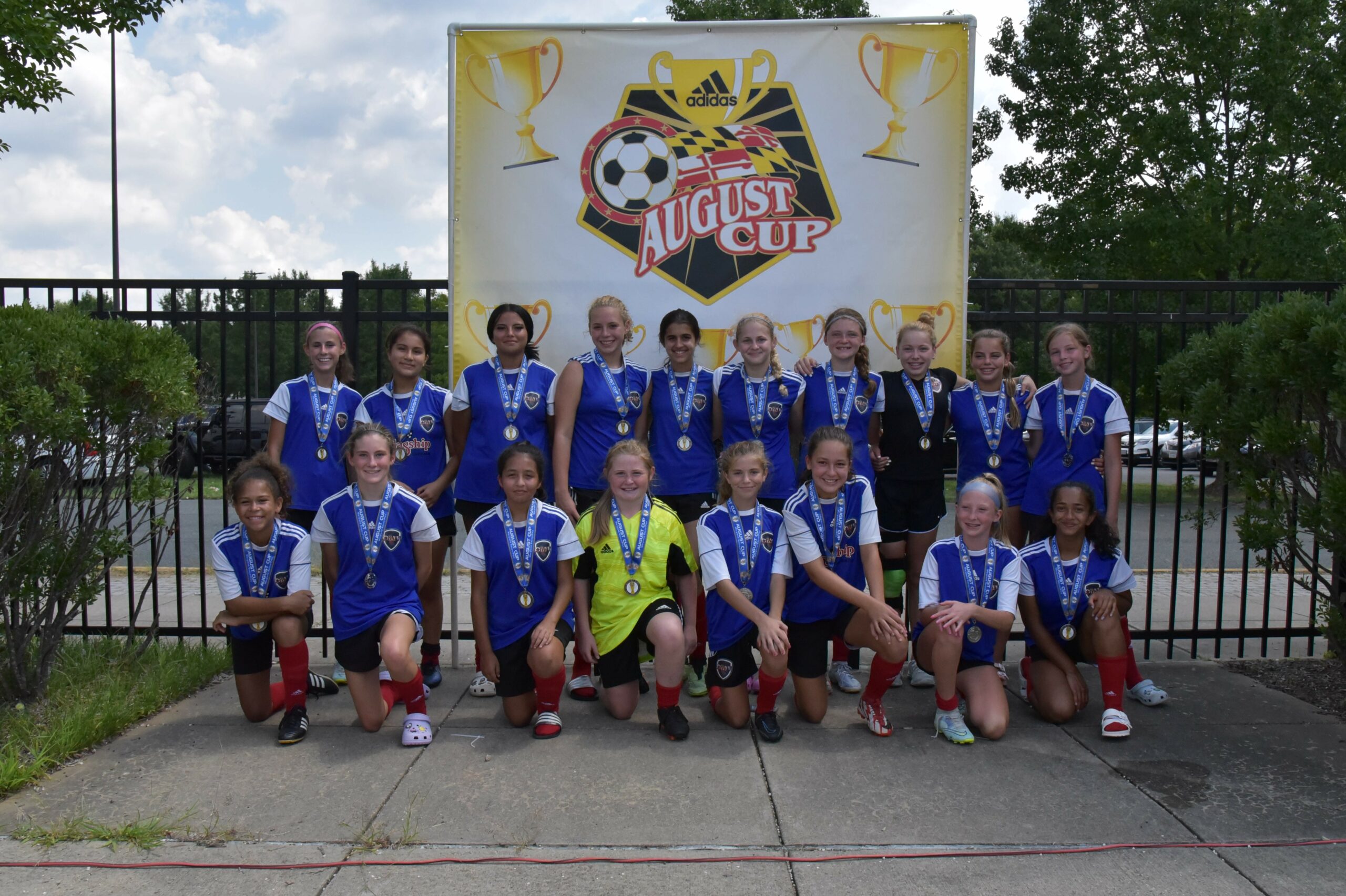 In its second year as a club, DMV FC boasts another successful fall season in 2022.
Individual Highlights
Leah Mendoza (05G Force) committed to Allegheny College. Leah is the first commitment on Force after playing the majority of her career with the 04G Crush. Leah will go on to compete against former DMV player Sarah Christal (DMV 03G Hurricanes, Geneva College) in the Division III President's Athletic Conference.
Coach Erika Yohn won the Big 12 Tournament Championship with West Virginia University. She has been the GK coach with the Mountaineers since 2021 in addition to being on staff with Total Futbol/DMV FC.
Program Highlights
Our rec program had another successful fall season, with dozens of players learning the game. New this season – current DMV players joined the rec staff.
We held our annual Golf Tournament at TopGolf on Nov. 6. With the raffle, we raised over $5000 for our scholarship program to give every player the opportunity to play competitive soccer – regardless of financial need.
DMV FC added two new sponsors this year – Samakow Law and Elan Nutrition Associates. We are ecstatic to have them on board and look forward to building our relationship.
Virginia State Cup
Three girls DMV teams competed in State Cup this fall, all reaching the championship game. Both the 05G Force and 06G Blue claimed their second consecutive title after winning the U18G and U16G age groups in 2022, respectively. 08G Eclipse were finalists in the U15G age group – their best finish to date.
08G Eclipse (U15G Finalists)
06G Blue (U17G Champions)
05G Force (U19G Champions)
Tournament Finishes
Loudoun Premier Cup (Aug. 19-21)
August Cup (Aug. 26-28)
12G Blue (Group-2)
09G Calypso (Group-2)
OBGC Capital Cup (Sept. 3-5)
WAGS (Oct. 8-10)
Discovery Cup (Oct. 8-9)
Bethesda Premier Cup (Nov. 11-13)
Nations Capital Cup (Nov. 12-13)
Hunt Country Classic (Nov. 19-20)
11G Storm (Finalists)
09G Calypso (Finalists)
05G Curve (Finalists)
NCFC (Dec. 2-4)
League Finishes
DMV FC teams competed in EDP, CCL, and USYS National League this fall. The 06G Blue and 05G Force finished the fall at the top of their USYS National League brackets. Both groups qualified for the upcoming National League P.R.O. playoffs with last year's results, with the 06s going undefeated in December (continuing on to play in Arizona in 2023). The 09G Calypso also won their bracket within EDP, and both the 12G Blue and 11G Storm finished as the top two teams in the CCL Super League U11/12G standings.
13G Blue – CCL Next Gen
12G Blue – CCL: U11/12G Super League (1st)
11G Storm – CCL: U11/12G Super League (2nd)
10G Harlequins – USYS National League: U13G South Atlantic Premier II Blue (T-3rd)
10G Red Tigers – CCL: DMV Premier League (3rd)
09G Calypso – EDP: U14G South Atlantic Premier V Blue (Champions)
08G Eclipse – USYS National League: U15G South Atlantic Premier I Blue (2nd)
06G Blue – USYS National League: U17G South Atlantic Premier I Blue (Champions)
05G Curve – EDP: U19G South Atlantic Premier III (4th)
05G Force – USYS National League: U19G South Atlantic Premier I Blue (Champions)
07B Blue – EDP: U17B South Atlantic Premier III Red (6th)