Travel teams garner awards at opening tournaments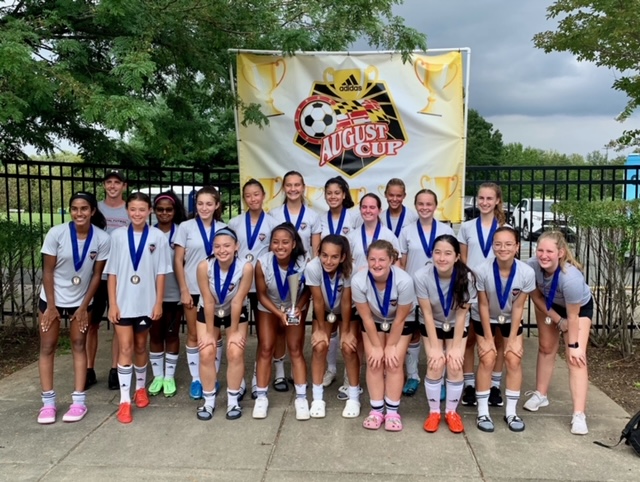 In the first weekends of the DMV FC fall travel season, a number of teams brought home hardware in the Loudoun Premier Cup and the August Cup.
Two teams competed in the Loudoun Premier Cup Aug. 21-22 — the 08G Blue Eclipse won 2 of 3 matchups, making the semi-final in the U14 bracket. The 06G Blue Lightning won all their group games with an impressive 15-2 goal differential. They finished first in the U16 bracket.
At the August Cup Aug. 28-29, an impressive five girls teams competed with four teams taking home gold or silver.
The 12G Blue and 09G Blue Calypso both were Finalists in their brackets. It was the first weekend of 11v11 play for the Calypso where they won their first three matches ever on the full-size field.
The 03G Blue Hurricanes finished at #2 in the U19 age group, winning both their group games and only falling in the rankings by goal differential.
The 06G White Lightning were champions in the U16 Silver bracket. They went 2-0-1 over the weekend, outscoring opponents 8-2.
Tournament season continues for our DMV FC travel teams with VDA Friendlies and the OBGC tournament this upcoming Labor Day weekend. Our teams also look to kick off the EDP league season on Sept. 11.