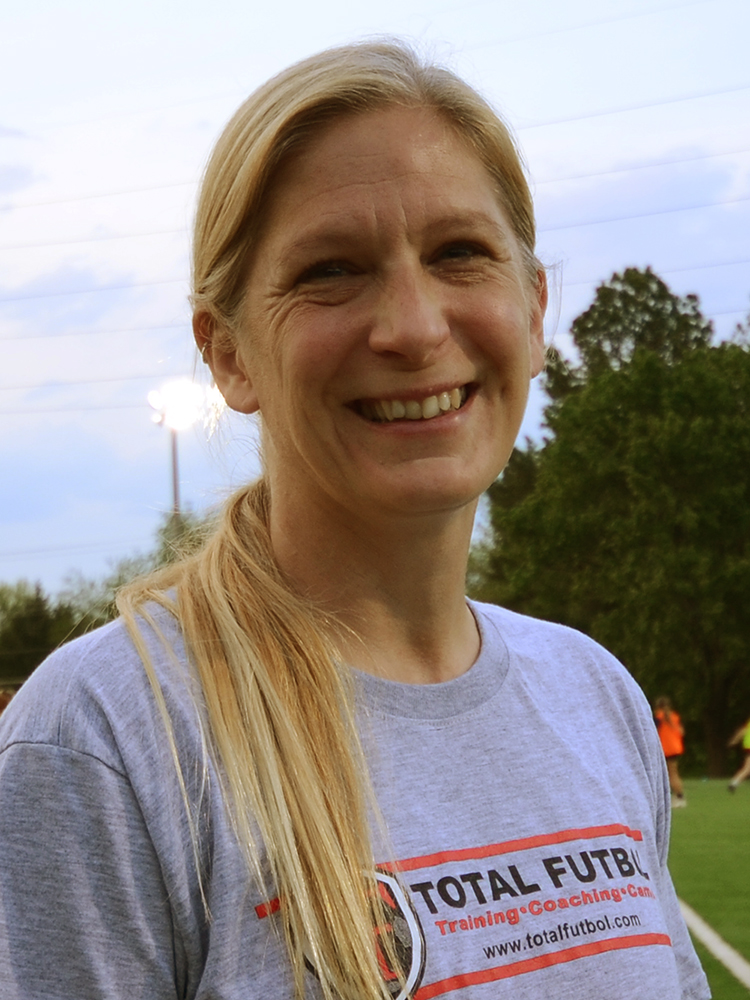 Currently working in the older girls age groups, Tina brings a long history of coaching at all ages and abilities. Two of her current teams have been with her for over 8 years, developing under her instruction since the beginning of their soccer experience.
Tina Valente grew up playing soccer in New Jersey. She currently holds her USSF "D" License.
Joining Total Futbol in 2016, she has worked with many of the girl's groups. She will be coaching DMV FC's 03 Hurricanes and 04 Crush for 2021-22 with Erika Yohn and Matt Lee, respectively. Crush were VA State Cup Semifinalists in 2019 and Finalists in 2020, and have won a number of high-profile tournaments and showcases over the years — including the Jefferson Cup in 2018. She also assists with the Potomac Falls High School varsity and JV teams.
She has spent time coaching in New Jersey and Kansas prior to her time in Virginia. Her experience encompasses a variety of ages and levels.
After high school, she played at The College of New Jersey (Trenton State College) where she won two NCAA DIII National Championships.