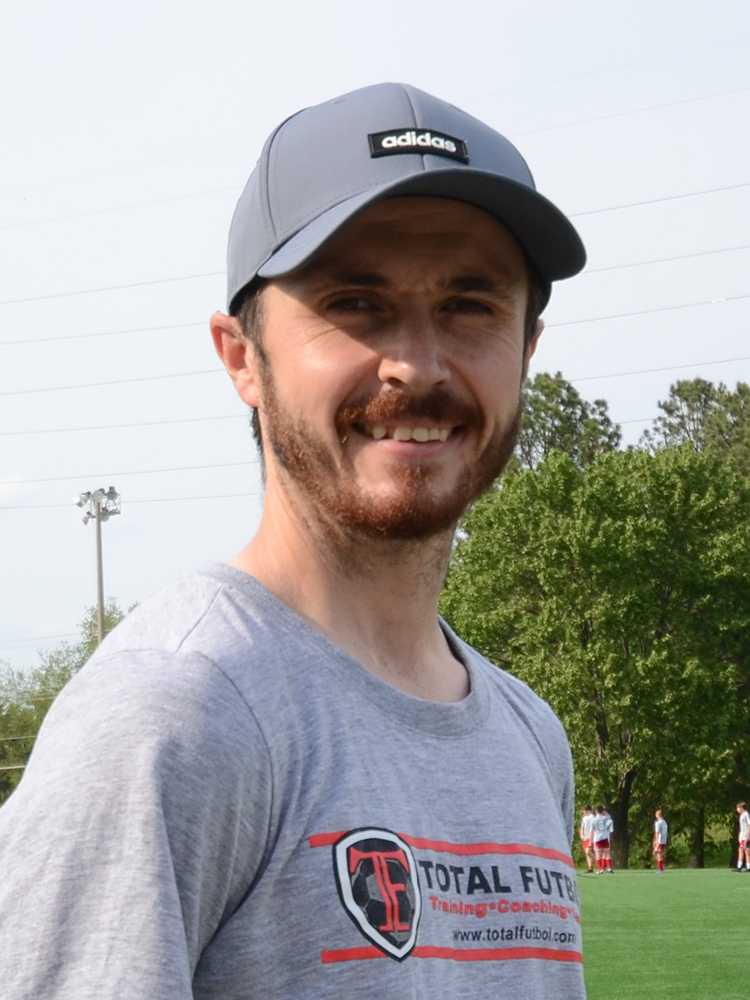 For ten years, Matt has worked with a range of ages and genders, taking all his teams to the next level. Most recently his teams have won back-to-back VA State Cup titles in the U18G age group, with multiple teams reaching the Final Four. He has also coached his teams to a number of high-level league and tournament finishes over the years.
Matt Lee is currently DMV FC's Director of Coaching and grew up playing soccer in Swindon, England. He currently holds an FA Level One coaching license as well as his USSF "C" License.
After joining Total Futbol in 2011, he served as the Head Coach for the CSC Blast ('95) and Herndon Chaos ('96), guiding both of them to NCSL Division 1 before seeing them through to graduation. He currently is the Head Coach of the Herndon 03 Hurricanes Black, 02/03B Cyclones, 04 Crush, and 08B Ajax Black, and is serving as an assistant for the 08 Eclipse and 03 Hurricanes White.
His current teams are incredibly successful, with both the Hurricanes Black and Crush groups reaching the VYSA State Cup Final in the fall of 2020. Hurricanes Black took home the championship as Matt Lee's second consecutive GU18 title. The 08B Ajax Black won the State Cup title in 2021 for the BU13 age group.
He also has been on staff with some of Total Futbol's most successful current and former teams, including the McLean Force ECNL/Green ('96/'97), Vienna Thunder Black/Gold ('98) and Herndon United/Storm ('99) programs. His recently-graduated Herndon Thunder Black ('02) team finished their careers as State Champions in 2019.
Along with his team's overall success, Matt has helped numerous boys and girls continue their careers at the college level. The Class of 2021 is sending 4 girls and 5 boys from his teams alone to college programs.
Finishes in Virginia State Cup for Teams Coached by Matt Lee:
2020-21
Herndon Hurricanes Black – GU18 Champions
Herndon Crush – GU17 Finalists
2019-20
Herndon Thunder Black – GU18 Champions
Herndon Argentinos Black – BU18 Finalists
Herndon Crush – GU16 Semi-Finalists
Herndon Hurricanes Black – GU17 Semi-Finalists
2018-19
Herndon Thunder Black – GU17 Finalists
Finishes in Club Champions League (CCL) for Teams Coached by Matt Lee:
2020-2021
Herndon Ajax Black – BU13 Champions
2018-2019
Herndon Thunder Black – GU17 Champions
Herndon Hurricanes Black – GU16 Champions
Growing up in England, he was a professional with Swindon Town Football Club for a year. During this time he had trials with a number of other professional sides, including West Ham United and Watford. Matt settled on continuing his playing career at the semi-professional level with Cirencester Town so he could focus on continuing his education at the Hartpury College Academy.