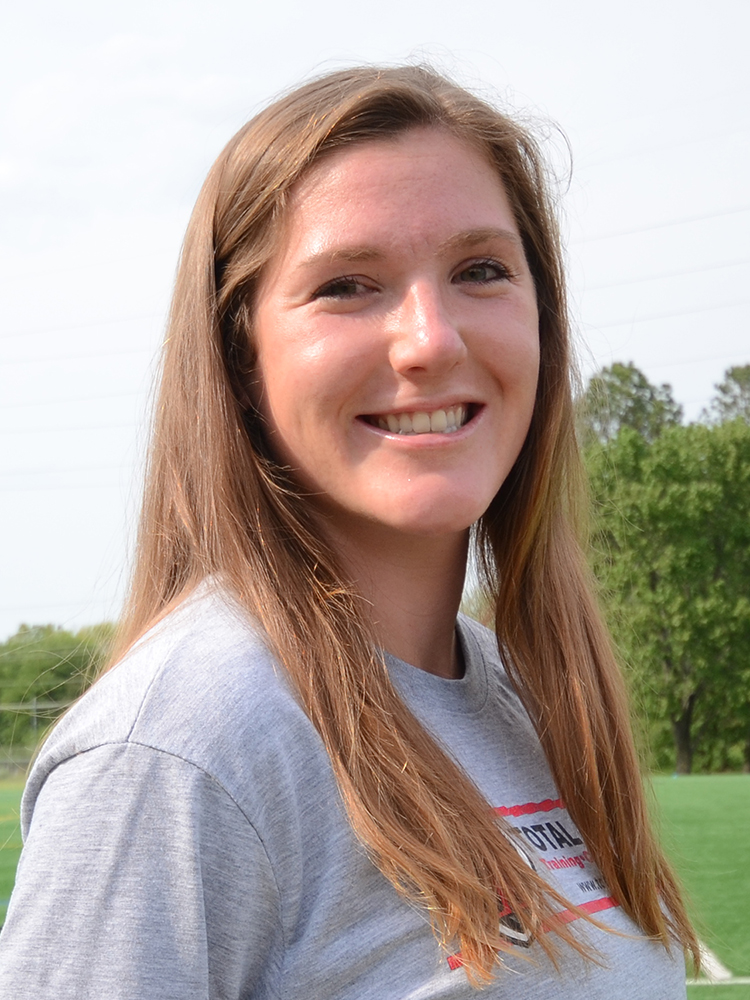 Club Administrator/Director of Marketing/Coach
Erika works with both teams and goalkeepers for the club, using her experience as a collegiate goalkeeper coach and decorated player. Along with KJ, she provides daily training and game analysis for every team's goalkeepers to hone their skills as specialized players.
Erika works with DMV FC as a team and GK coach and as the program's Marketing Director. She is currently holds her USSF "C" License.
CONTACT
Email: erikayohn@dmvfc.org
Erika began coaching with Total Futbol in 2018 and works with both teams and goalkeepers. She was previously the head co-coach of the DMV FC 03G Hurricanes in 2021-22 with Tina Valente. Along with assisting various teams, she runs GK training sessions and provides in-game GK coaching for the club.
She also currently coaches with the West Virginia University Women's Soccer Team in Morgantown, WV as a GK coach. In her first year with the Mountaineers, her starting goalkeeper collected second team All-Big 12 Honors. She also serves with West Virginia's state ODP program as the 2007 girls head coach.
Previously, she was with the Howard University Women's Soccer Team as a volunteer assistant for their goalkeepers, helping the team finish as regular-season champions and tournament finalists in the SWAC conference in 2019. That same year, Howard's starting goalkeeper was awarded first-team All-SWAC honors as well as being named 2019 Goalkeeper of the Year.
Erika Yohn grew up playing soccer in Morgantown, West Virginia where she was part of a highly successful club team that ranked as high as #2 nationally and won USYSA WV State Cup titles eight years in a row. She also was part of the Region I Olympic Development Program (ODP) team and traveled internationally to Costa Rica and Croatia.
She went on to play goalkeeper for Purdue University from 2014-2017. At Purdue, Erika was a captain during her senior year in 2017, which saw the program's first post-season appearance in nine years. Erika ranks in the top six GKs in program history in Career Minutes, Career Wins, Career Save Percentage, and Fewest Goals Against. She was also awarded Academic All-Big Ten for three consecutive years and Big Ten Distinguished Scholar for two years.