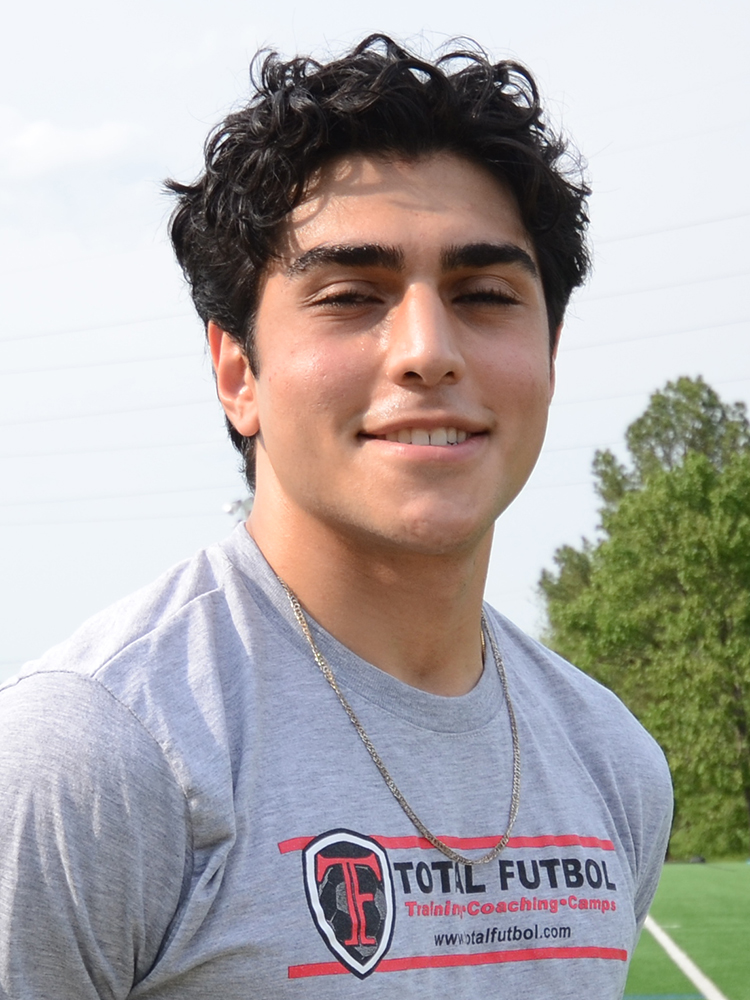 Our youngest staff member, Ali has worked with the Lil' Kickers DMV program for years and now is an integral staff member within DMV FC's rec program. His experience with the youngest ages will help them develop the technical skills and social awareness to succeed as they grow.
Ali joined DMV FC in 2021. He has his USSF "D" License.
Ali currently works with both our rec and travel programs. An assistant with the 09G Calypso, he has helped the group snag multiple accolades in their first year in the club.
Ali has previously worked with Lil' Kickers DMV for many years, developing players from 18 months-9 years old. He has also worked as an assistant coach for the FC Helsingor U13 boys.
An alum of McLean Youth Soccer, he has recent experience playing in local leagues and tournaments like National League and the VA State Cup. At George C. Marshall High School, he was awarded MVP his sophomore year and made Honorable Mention in his conference.
Ali is looking to play varsity or club at his current college, George Mason University.